Nigeria's Obinwanne Okeke is sentenced to 10 Years Imprisonment for masterminding transatlantic BEC scam
By John Leyden
A Nigerian national has been jailed in the US for 10 years after he was convicted of masterminding a long-running business email compromise (BEC) scam that grossed an estimated $11 million.
Obinwanne Okeke, 33, operated a group of companies known as the Invictus Group based in Nigeria and elsewhere. From approximately 2015 to 2019, Okeke and his cohorts systematically scammed hundreds of victims through a fraud that relied on hacking into the email accounts of prospective marks.
Compromised access to corporate email accounts was used to message victims with targeted instructions on how to make payments into accounts controlled by the fraudsters on a variety of pretexts, such as payments for fictitious invoices.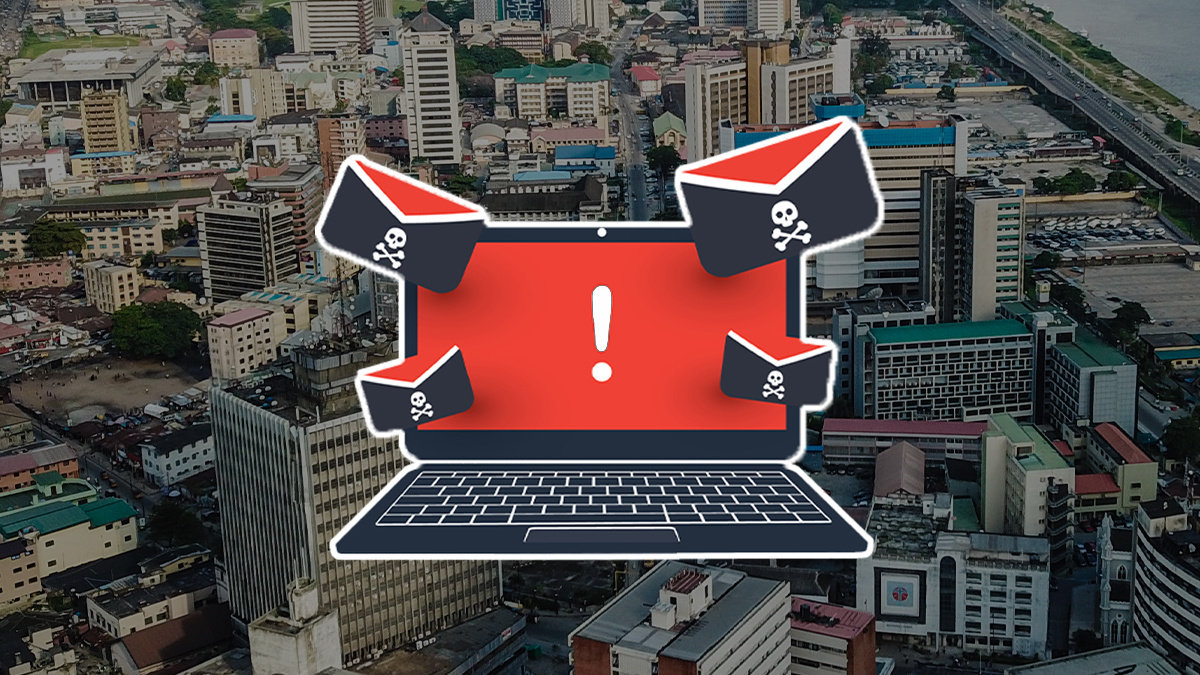 One particularly successful BEC scheme targeting the chief finance officer of Unatrac Holding Limited, the export sales office for Caterpillar heavy industrial and farm equipment, as a US Department of Justice (DoJ) statement on the case explains:
Advertisements
In April 2018, a Unatrac executive fell prey to a phishing email that allowed conspirators to capture login credentials. The conspirators sent fraudulent wire transfer requests and attached fake invoices.

Okeke participated in the effort to victimize Unatrac through fraudulent wire transfers totalling nearly $11 million, which was transferred overseas.
Okeke also engaged in other forms of cyber-fraud, including "sending phishing emails to capture email credentials, creating fraudulent web pages, and causing other losses to numerous victims", according to the DoJ.
Advertisements
Invictus games
Up until his arrest by the FBI in August 2019, Okeke was seen as an entrepreneur with investments in a wide variety of sectors including oil and gas, alternative energy, telecoms, agriculture, construction and real estate.
These assets were held by Invictus Group, which operated in Nigeria, South Africa and Zambia.
Advertisements
Okeke was named on the Forbes Africa 30 under 30 list in recognition of his supposed entrepreneurial achievements on the continent and in no doubt partial recognition of his inspiring backstory, as relayed by Forbes:
Okeke could not fail his mother. A promise meant hard work and dreaming big. He was raised in Ukpor village, 790 kilometers from Nigeria's capital, Abuja, as the 17th child of a polygamous father.

He went to boarding school aged 10, lost his father at 16, and moved from one relative to another.

He named his company Invictus after one of Nelson Mandela's favorite poems by William Ernest Henley, about the undefeated and unconquerable soul of a hard worker from an impoverished background who will not give up.
Awards for the Invictus Group itself followed, as well as community charities (Invictus Foundation scholarships), and a profile by the BBC's Focus on Africa program.
All that fell apart after Okeke was arrested at Washington Dulles International Airport while leaving the US, and days after a warrant for his arrest was put together in August 2019.
Advertisements
He was quickly charged with two counts of computer fraud and wire fraud and remanded in custody.
Follow the arrest, a Nigerian court froze Invictus Obi's local bank accounts.
Advertisements
After initially contesting the charges, Okeke admitted his guilt as part of a plea bargaining deal agreed last year.
Join our WhatsApp Group to receive news and other valuable information alerts on WhatsApp.
Advertisements