Atiku Abubakar, the former vice president of Nigeria has taken to his Twitter page to celebrate Christmas, "our Christian brothers and sisters" he stated. However, his tweet suffered backlashes from some people who believed Atiku Abubakar shouldn't be celebrating Christmas with Christians.
Few hours after popular football player Mohammed Salah's tweet where he celebrated Christmas suffered backlashes from his fans, Atiku Abubakar has been blasted for doing the same.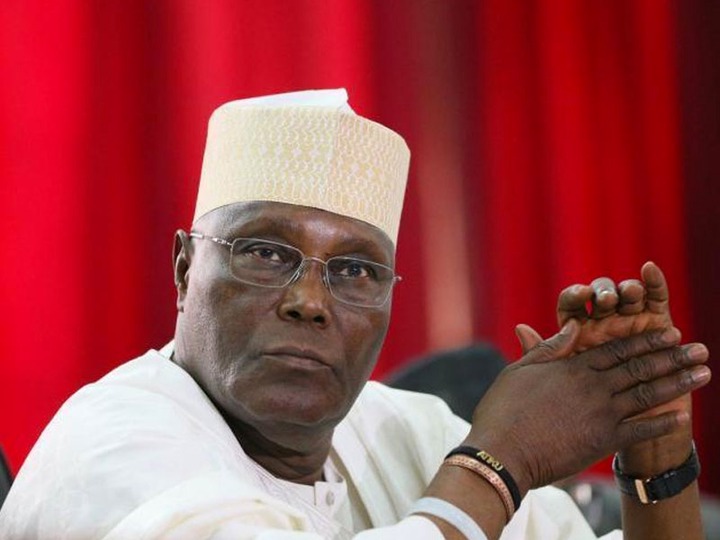 Atiku wrote in his tweet "Merry Christmas to our Christian brothers and sisters as well as other Nigerians"
He continued "I urge all Nigerians to seize the opportunity of another Christmas celebration to rededicate themselves and remain steadfast in prayers, which have an immense impact on the peace, security, unity and stability of our dear nation"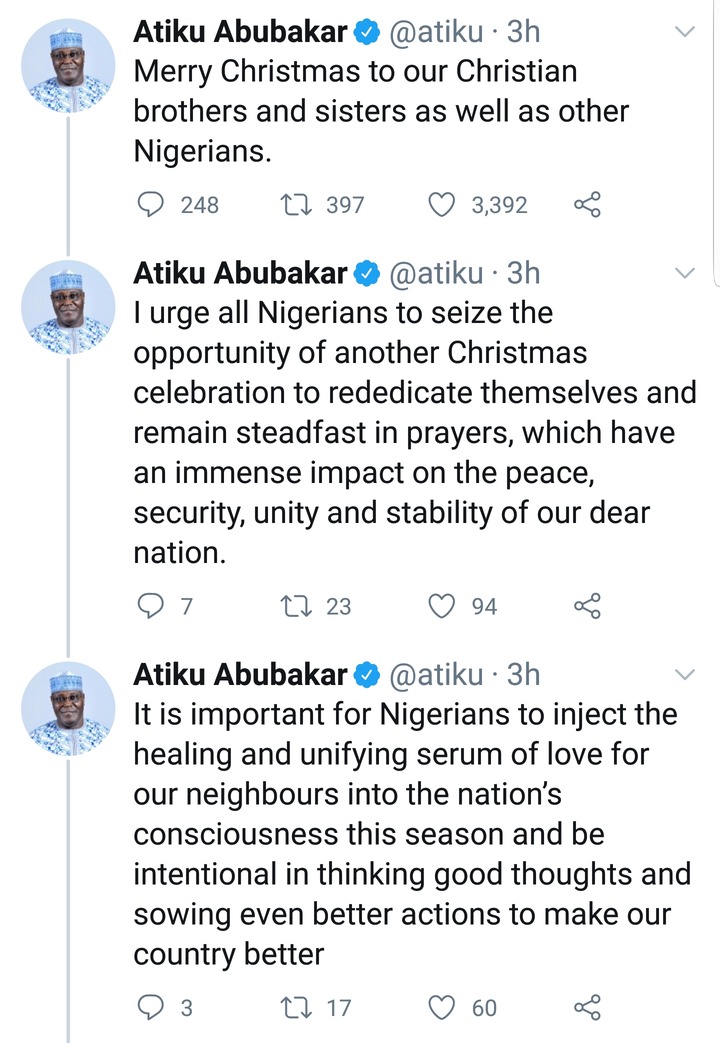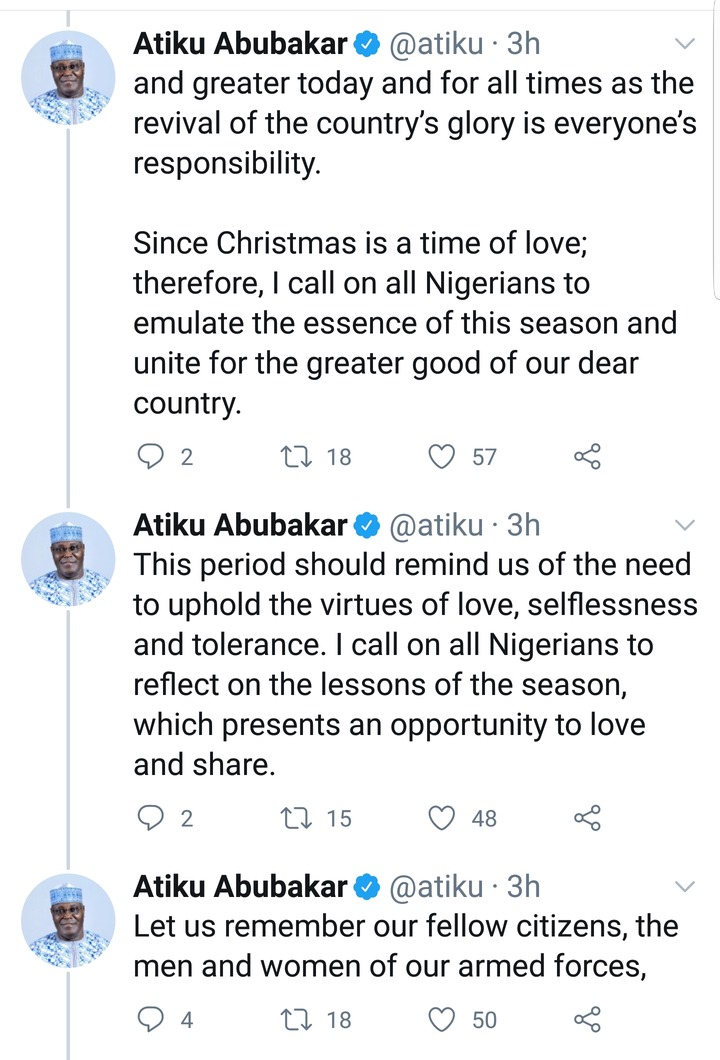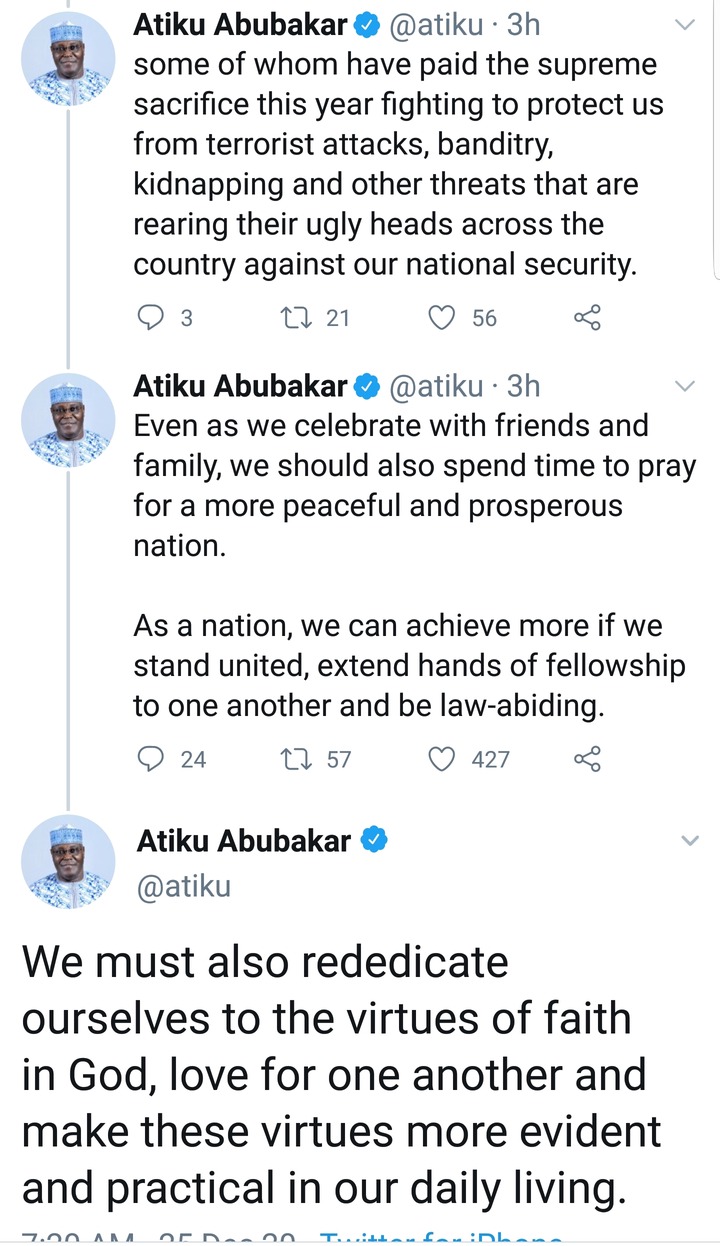 "Sir, Our Religion doesn't allow you to celebrate with Christians. This is very bad. The Holy book cancelled it.. Let us walk on the right path" a Twitter user who goes by the name @raysoundzz replied.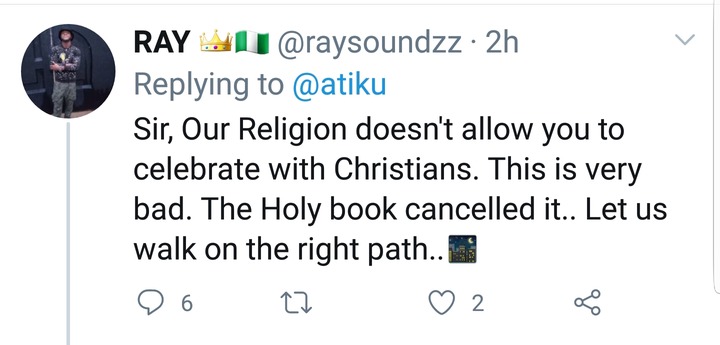 See Twitter users reactions below;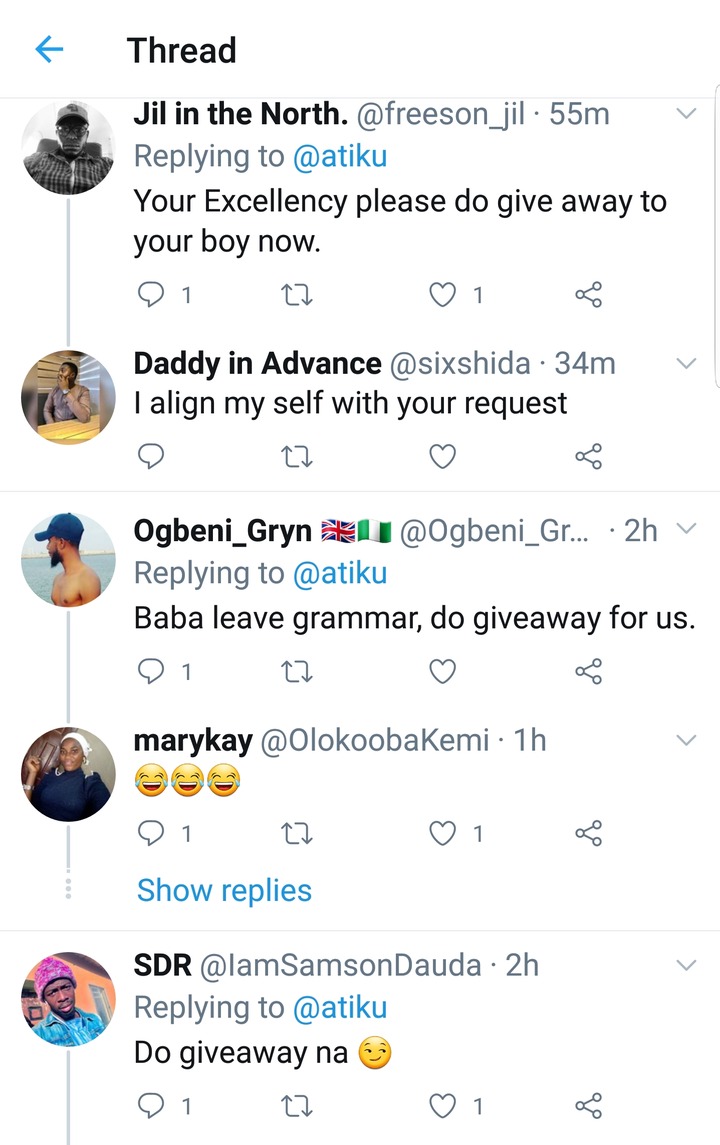 You want to share a story with us? You want to advertise? You need publicity for a product, service, or event? Contact us on WhatsApp – +234 803 3018 881