This country is going down the drain, people voted for change and are actually witnessing the change they desired. It's just a pity that the north is also had a larger share of the incompetency of this administration and it's really getting out of hand.
Few days ago about 600 students from Kankara Government school were kidnapped and up till now, no traces of the students. How can gunmen kidnapped such large number of students just in a single day even the popular Chikob Girls abduction that took place years ago during Former President Good luck Jonathan era using anywhere near this figure.
Some northern elites have been admitting that they are failure after this scenario, remember that few weeks ago about 110 farmers were massacre at their farms in Zabarmari and no arrest have been made.
Kadaria Ahmed, is a popular journalist and news editor. She was the woman who anchored Nigeria's presidential election debate on live television in 2011.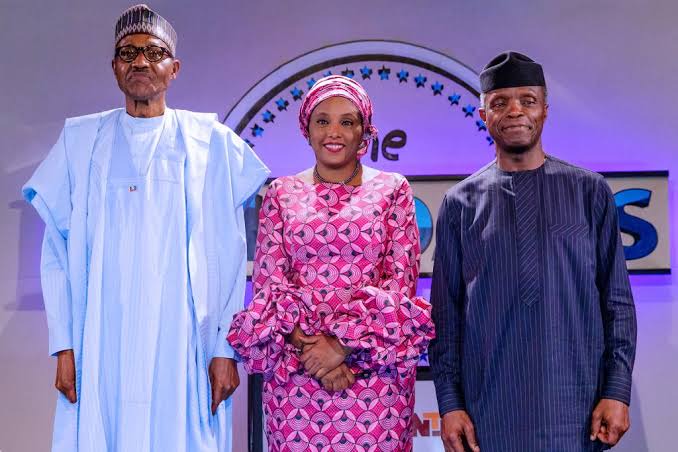 She was also the same woman who moderated the town hall meetings for presidential candidates and their deputies, mostly that of President Muhammadu Buhari and his vice, Professor Yemi Osibanjo during the build up to the February 2019 general elections.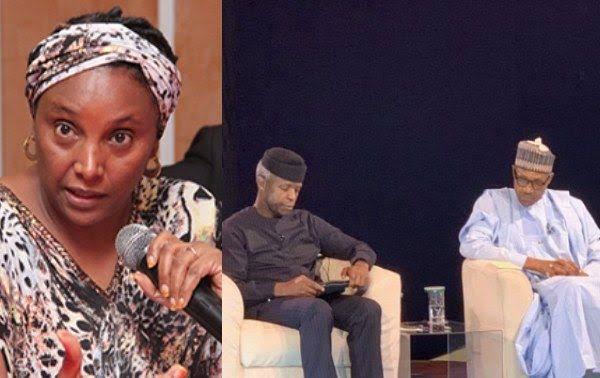 Today the renowned journalist took to her Twitter account to talk about something sensitive, according to her the Northern elites, should raise hands up and admit that they are a woeful, disgraceful failure. Let them own up and maybe acceptance can enable us begin to find an answer.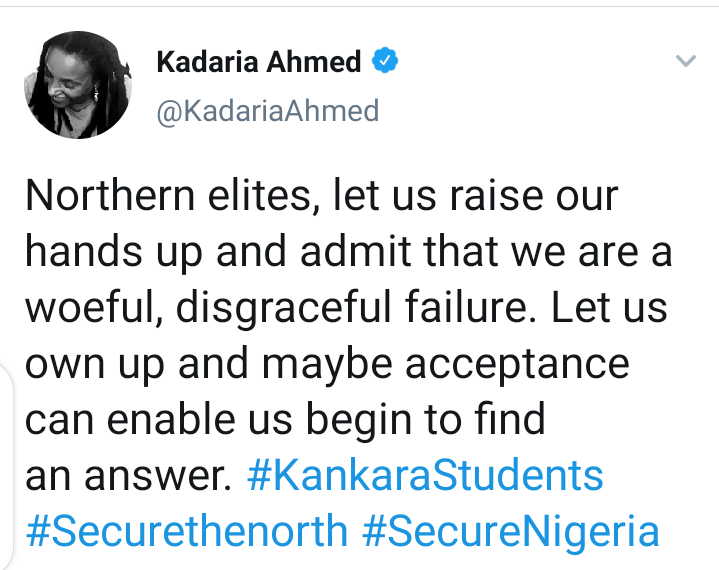 You want to share a story with us? You want to advertise? You need publicity for a product, service, or event? Contact us on WhatsApp – +234 803 3018 881