US President-elect Joe Biden is expected to name retired general Lloyd Austin to be his defence secretary, making Austin the first African American in US history to be nominated for the key position.
Politico reported on Tuesday (AEDT) that Biden had chosen Austin to lead the Pentagon, citing three people with knowledge of the discussions.
Several other media outlets confirmed that Biden had chosen the retired four-star general as his nominee to lead the Defence Department.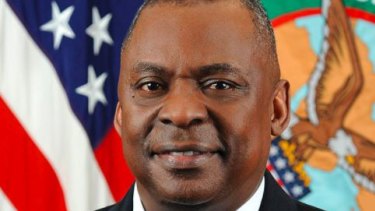 Austin, 67, previously headed the United States Central Command and was a commanding general of US forces in Iraq. He retired from the Army in 2016, meaning he will need a special waiver from the US Senate to lead the Defence Department.
Military officers are required to be retired for seven years before leading the Defence Department under US law.
Biden had previously been expected to name Michèle Flournoy, a former senior official in the Obama administration to take the post, an appointment that would have made her the first female defence secretary in US history.
Biden has been coming under increased pressure from black Democrats in Congress to appoint more African Americans to top cabinet posts.
Sunday morning Herald
You want to share a story with us? You want to advertise? You need publicity for a product, service, or event? Contact us on WhatsApp – +234 803 3018 881